My wife, Maria, has been a children's book aficionado for as long as I've known her. In fact, we met, in large part due to her love of children's books (I'll let her tell you more about that). Whenever we go into a bookstore, we inevitably take a detour through the children's book aisles. So both as a tribute to how we met, and as a way of sharing her accumulated knowledge with those who have an interest in the subject, I suggested that Maria list ten of her favorite titles for our blog. And what follows is the result, a compendium of the old and the new, the popular and the less well known. Enjoy! - Gary
Gary and I actually met because of our mutual love of Cal Bear sports. How is that connected to children's books? Glad you asked! In the early days of the internet Gary posted about the Cal Bears basketball team on a board. Strangely enough, we both attended Cal Berkeley the same years, but our paths never crossed. I read his posts with interest, and after several weeks I got up the nerve to write to him. And the rest is history! But, why did I get up the nerve in the first place? Well, in the even earlier days of the internet I had joined a Listserv dedicated to one of my favorite children's authors, Maud Hart Lovelace. So, for several years I had been corresponding with and meeting strangers, aka friends I had just never met. So, when I "met" Gary on the Cal Bears board, he seemed not so much a stranger, just a friend I had not yet met. It felt perfectly natural to write to him, eventually meet him, and two years later, marry him! So, in a very real sense, I met the love of my life through children's books!
I have loved to read for as long as I can remember. The first story I remember reading on my own was from "Uncle Arthur's Bedtime Stories" sent to us by our great-aunt and uncle. I think I was five. We lived two blocks from the local library, and as I grew up I liked nothing better than walking or riding my bike to the library, alone or with a friend, and bringing home a big stack of books to devour. I'm sure I don't remember half the books I read as a child, but many made a deep impression. And I have continued to read children's literature all these years. - Maria
It is appropriate to give BETSY-TACY as my first book rec. This is the first in the highly autobiographical series of books by Maud Hart Lovelace set in Minnesota at the turn of the last century. Maud wrote thirteen books about her fictionalized childhood, friends and family. Though not was well known as that other Minnesota girl, Laura Ingalls Wilder, Maud has a fiercely devoted following of fans who "thought they were the only one." This is the first book of a beautiful series that starts with "the gift of a friend."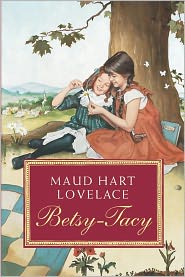 My 5th grade teacher read us A WRINKLE IN TIME, and this book started my long "friendship" with the author, Madeleine L'Engle. So many interesting themes - family, friendship, the power of love. It is fantasy and reality all rolled into one, and I never get tired of it. Plus, it's fun running into the characters in later books!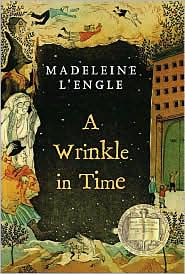 One of my teachers also read us CHARLOTTE'S WEB, but I think I finished it before she did! My father worked for a publishing company, and once brought me home two books, CHARLOTTE'S WEB and A WIND IN THE WILLOWS. I'm beginning to see a theme here! This story of friendship and loyalty touched me deeply as a child, and has always stayed with me.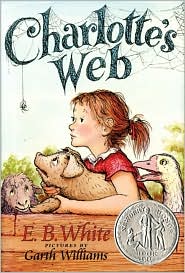 45% Off Online Story Time Books


Besides the library, another great source for books in my childhood was the Scholastic Book Club. It was such a thrill to look through the thin pages of the brochure and pick out a few treasures. ESCAPE FROM WARSAW was one of my favorite Scholastic choices. The original title was THE SILVER SWORD, which I like better, but the story is the same. A family rocked by the horrors of WWII and their efforts to reunite.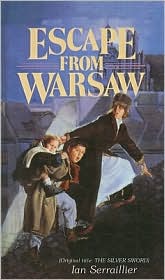 I can't remember where or when I found THE WOLVES OF WILLOUGHBY CHASE, but I remember finding it to be a thrilling, satisfying, thoroughly enjoyable read. Bonnie and Sylvia are cousins in 19th century (alternate) England. They find themselves on their own having to do battle against untrustworthy adults and other assorted wolves, including the real kind.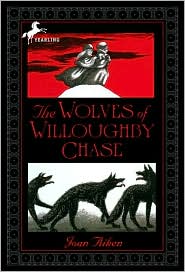 I never cared too much for fantasy as a child, preferring books about real people and real life. But I could not resist all the MRS. PIGGLE-WIGGLE books. Mrs. Piggle-Wiggle lives in an upside-down house and dispenses "cures" for common childhood "diseases." No, not measles and chicken pox! We're talking the "Won't-Pick-Up-Toys" cure, the Answer-Backer" cure and so on. The very absurdity of it all must have tickled me because Mrs. P-W still holds a fond spot in my heart!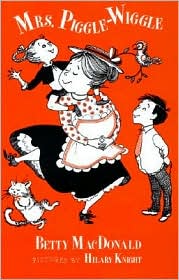 I grew up with two brothers and no sisters, so books about boys were just as likely to cross my path as books about girls. DANNY AND THE DINOSAUR is a book for very young children, still not ready for "chapter books." But all I have to do is look at the picture of the dinosaur's sweet face, and it brings back the lovely friendship of a young boy and his dinosaur friend!
FOLLOW MY LEADER is one of those books that makes you think - about the consequences of a moment of foolishness, about how you would handle a devastating accident, and, once again, about the power of the friendship and devotion. This is the story of Jimmy, a young boy blinded in an accident, and the guide-dog, Leader, who comes into his life.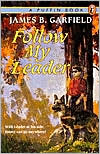 All of the books I have mentioned so far are books I read as a child. This next book, WHEN MOLLY WAS A HARVEY GIRL, is a book I read for the first time just a few weeks ago. Given that it was published in 2010, that's not surprising. Gary and I both love trains and we recently paid another visit to the wonderful Train Museum in Sacramento. We found this book in the gift shop and bought it on a whim. I read it aloud to Gary, and we both enjoyed it immensely. Molly and her sister Colleen are orphaned toward the end of the 19th century. They seek work as Harvey Girls and head out west. The only catch - 13-year-old Molly must pretend to be 18!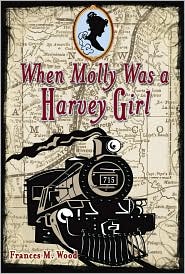 I started this list with BETSY-TACY, the first in the series of Betsy books, so it's only fitting that I end with the last. BETSY'S WEDDING has recently been republished as a two-in-one book with the next-to-last book, BETSY AND THE GREAT WORLD. It was important to me to share these books with Gary because they have meant so much to me all my life. And, as I mentioned above, they helped bring us together! So, I brought BETSY'S WEDDING along on our honeymoon and read it to Gary. Betsy marries the love of her life, just as I married mine!